Raj Moni

Authentic Indian Catering Services
Raj Moni Catering Services provide authentic Indian cuisine for events. We offer a variety of delicious, freshly made dishes for any special occasion from Corporate Hospitality to Weddings, Gatherings and Parties. Our experienced chefs are dedicated to creating custom menus that will make your event truly unforgettable. From spicy starters to delicious desserts, whatever your needs may be, our talented chefs can provide the perfect culinary experience. We have worked to identify suppliers that can consistently provide us with the finest quality ingredients including sea-food and vegetables, when you combine this with our eye for detail, decades of catering experience & attentive staff you can be assured of authentic Indian food that will be the perfect compliment to your event.
These are some of the areas that are covered by our event catering service;
Biggin Hill Canary Wharf Chislehurst Croydon Dartford Greenwich Orpington Thornton Heath
Wedding Catering
Premium Catering services for your big day.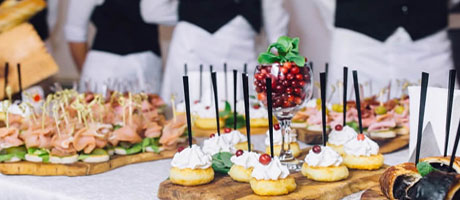 Corporate Hospitality
Impress your guests with an exquisite meal.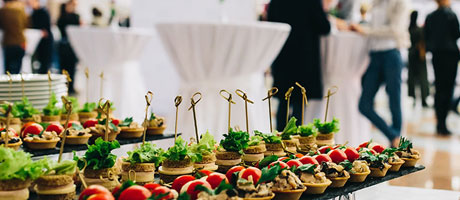 Parties & Functions
The perfect catering solution for your gathering.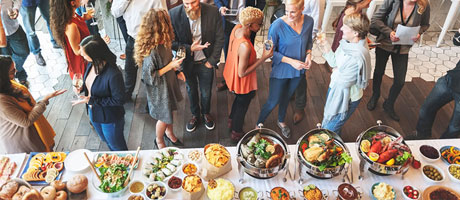 Special Occassions
For that special event or person.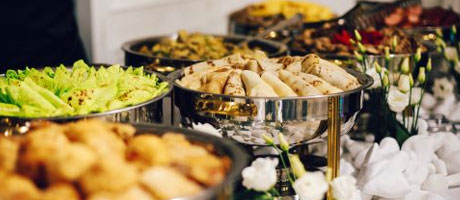 Catering Services
from Raj Moni
Raj Moni produces the finest meals from the Indian subcontinent and provide a highly recommended catering service.
Our experienced chefs have the capability and flexibility to cater for any event, from an intimate dinner party for 4, canapes for business functions through to a wedding for 600 guests and more. Whatever your catering requirements may be, please do consider us here at Raj Moni, we have a wealth of experience in event catering and take pride in delivering exceptional food and service that not only meets but exceeds your expectations.
Raj Moni can cater for all requirements including vegetarian, vegan, gluten free and halal. We understand that children do not always have the same palette as adults, so we can also accommodate catering requests for a varied menu and for a wider age range.
We can cater for a number of occasions and events including:
Weddings
Private Parties
Dinner Parties
Office Lunches
Award Ceremonies
Wakes
Business Functions
Product Launches
Discreet caterers, attentive service, sublime cuisine
Having provided outside catering for events in Croydon and the local areas we understand the importance of working discreetly in the background, so neither you nor your guests will know we are there and you will experience the delights of our fine Indian cuisine, along with our attentive service.
If you are planning your own event in the Croydon area and would like the team here at Raj Moni to help you create a memorable occassion, then please call today and ask about our catering service. We will welcome your call.
For catering enquiries, please call us directly on 020 8466 5561 or get in touch via our Catering services contact page
Food served at its best quality for you to enjoy!
TESTIMONIALS
Read what our customers have to say.
"Our first vist to Rajmoni and we will def be coming back. Loved the atmosphere, friendly waiters and of course the food! ."
Elizabeth and Oscar
"Really enjoyed my dinner date at Rajmoni. The food was spectacular and loved the interior deco :) especially the lights ."
Stephen H.
"Amazing food, service and atmosphere! The best indian in bromley by far!.."
Laura B.